The MarketInsight display is one of the fundamental pieces of any Finance Lab. This is an LCD screen that can rotate several financial "widgets" for your classes. The coolest part is that each MarketInsight is fully configurable – you choose what you want displayed!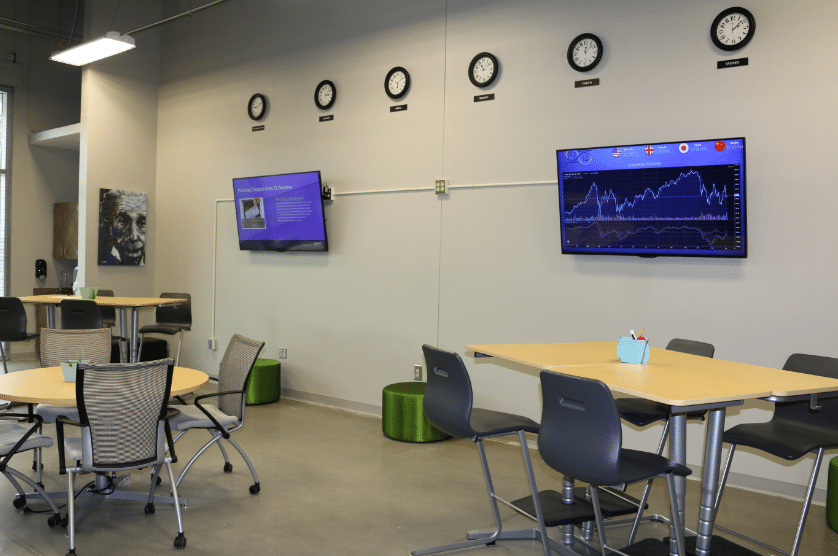 How Does It Work?
Think of your MarketInsight like a PowerPoint presentation that automatically cycles between slides. You can set any schedule you want – some widgets can be shown just for 30 seconds, while others are up for 2 hours. You can also schedule them differently per day – so you might want some widgets to only appear during certain class periods. However, most schools pick a few widgets on constant rotation, for a few minutes on each before cycling to the next.
The available widgets include:
The Market Wall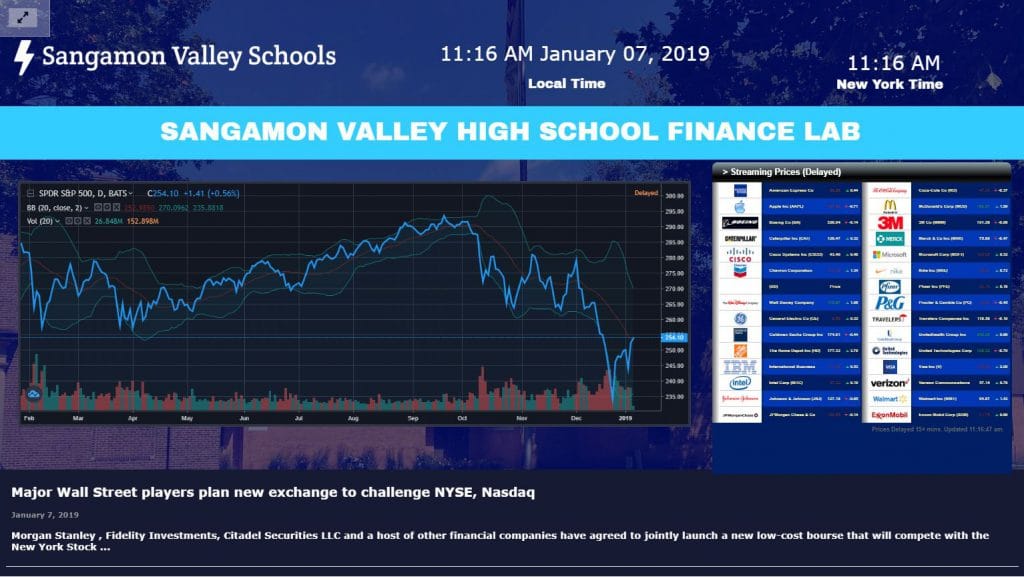 The "Market Wall" is customized with your school's logo and colors, and includes a customizable watchlist, a live market chart showing market movement throughout the day, a market news feed, and a watchlist of the 30 biggest companies in the US markets.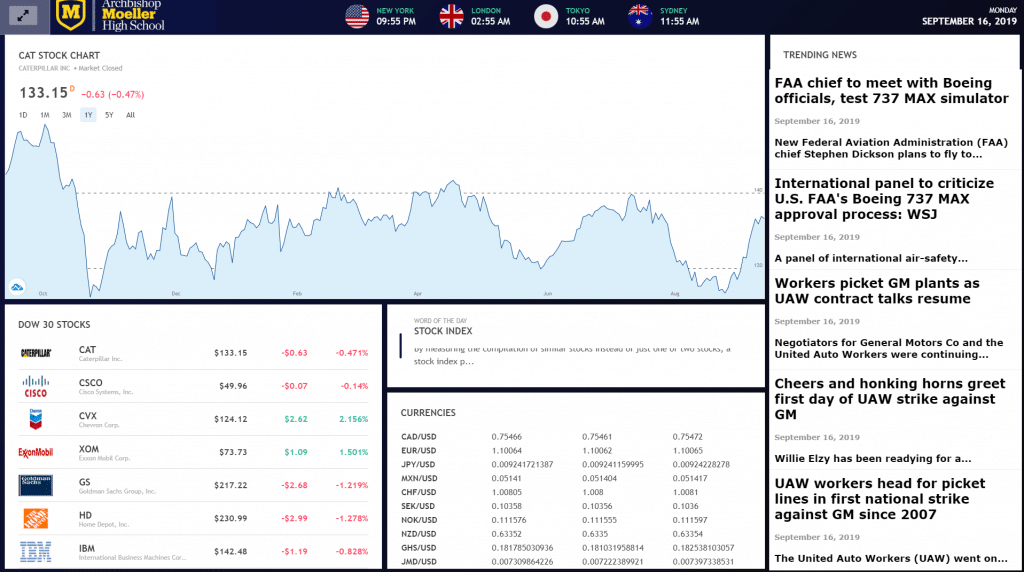 Ranking Widget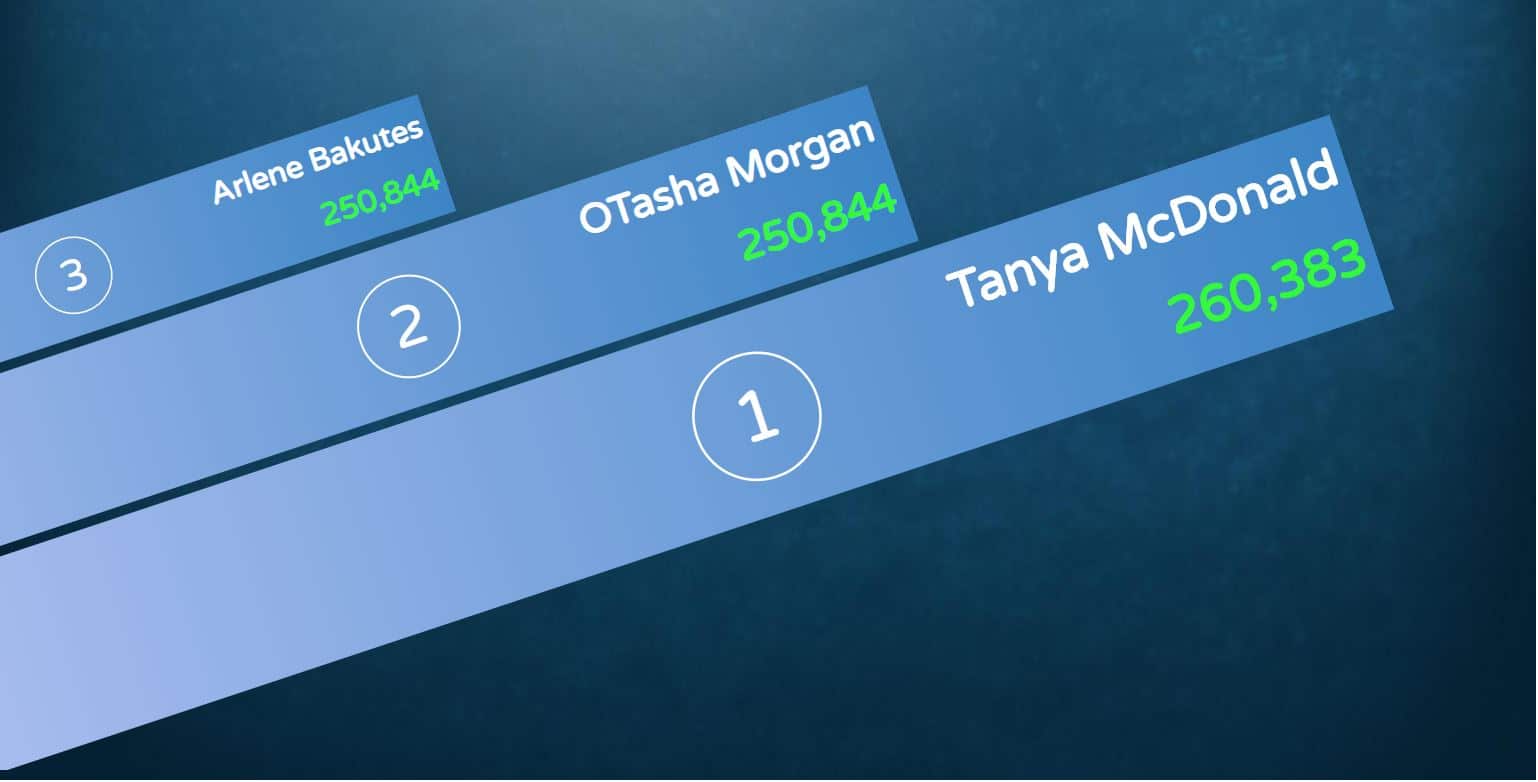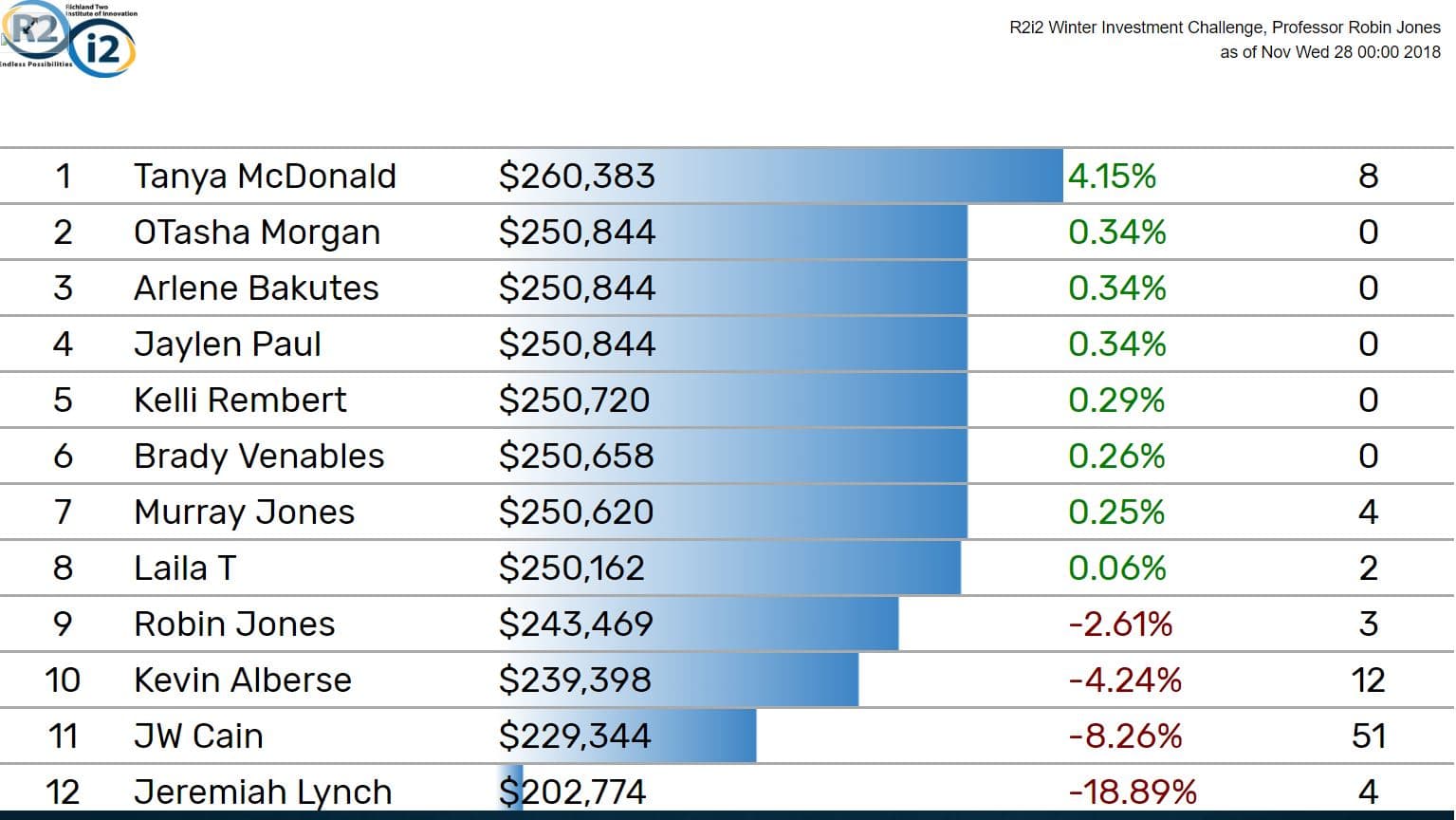 The Rankings Widget connects to your PersonalFinanceLab.com classes, and pulls the rankings to the display. This is configurable for different classes, and usually the part students get most excited about!
The Watchlist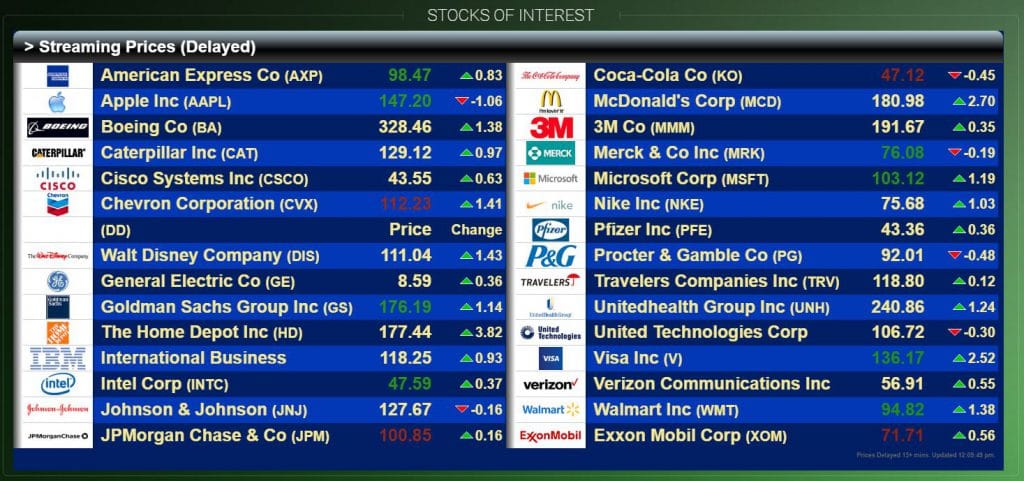 The Watchlist is part of the Market Wall widget, but can also be used on its own. The Watchlist widget will let you pick any 30 stocks, and will constantly update the prices throughout the day. While the Dow 30 stocks are set by default, your classroom can also configure the list for whatever stocks your class wants to watch.
Words of the Day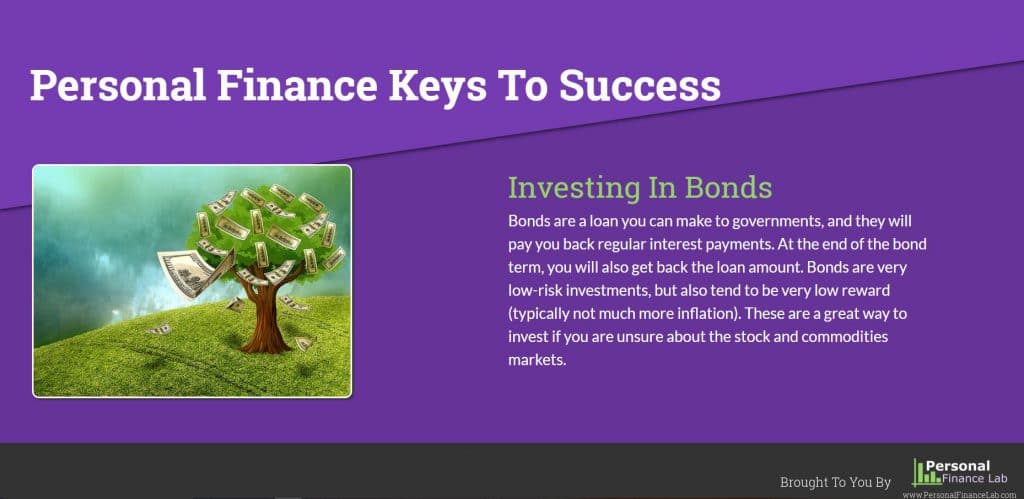 Word of the Day widgets show glossary terms and concepts from different areas of financial literacy. There are few different "Sets" you can mix and match:
Digital Ticker
Each screen can also be enhanced by adding a customizable digital ticker to the top or bottom – perfect to keep live market updates regardless of other information!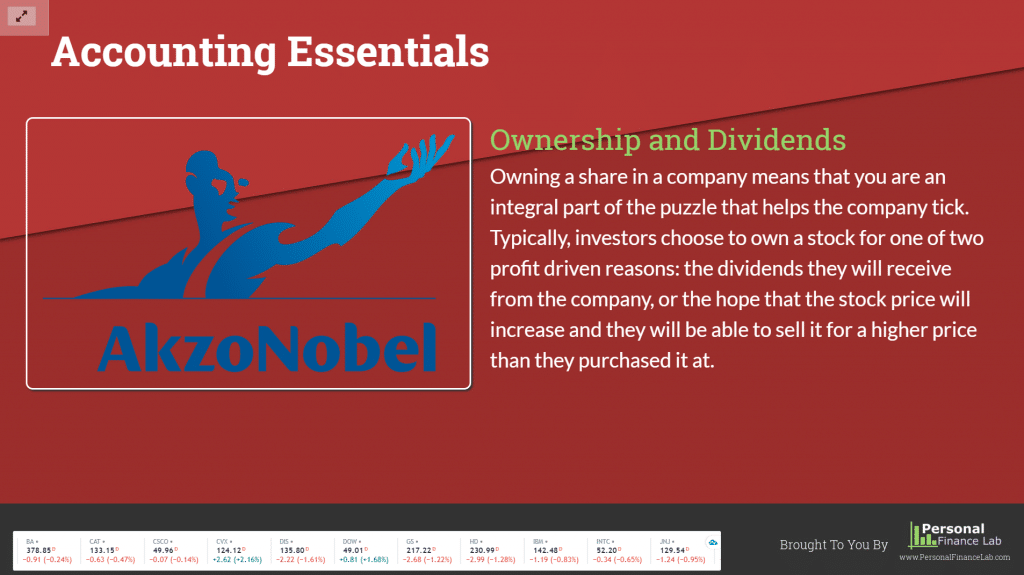 Custom Screens
Custom screens can also be embedded – like school lunch menus, announcements, class web pages, and more!
---
To get a MarketInsight for your school, along with a site license for PersonalFinanceLab.com, you can request a quote here: